MedSPA treatments
Hydrafacial Md
Non invasive multi step facial that combines hydradermabrasion Award winning procedure that cleanses exfoliates extracts and hydrates using Vortex fusion to induce antioxidants restoring youthful healthy skin.
Cost:
HydraFacial  Silver  $150
HydraFacial   Gold   $195
HydraFacial Platinum $245
OxyGeneo® 3-in-1 Super Facial
Exfoliate, Infuse and Oxygenate your way to gorgeous skin using the latest technology.
Based on science and backed by medical studies, the OxyGeneo machine creates an abundance of CO2 on the skin to create the condition that causes the hemoglobin in our blood to release oxygen into the skin for instant results.That is way the skin looks and feels amazing post treatment. This service includes The Body Clinic Day Spa signature luxury customized facial mask.
Suitable for all skin types except cystic acne or rosacea sufferers.
Cost : $145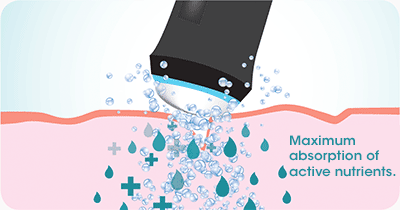 SilkPeel Dermalinfusion
Silk peel Dermalinfusion is revolutionary treatment using the mechanism of a high grade microdermabrasion SilkPeel derlivers a corrective proinfusion Serums deep int order to treat conditions such acne,hyperpigmentation,scars & stretchmarks,and premature aging.
Cost: $140
Laser Hair Reduction
The Body Clinic Day Spa offers Light Sheer Laser Hair reduction for Men and Women. Consultation which includes FREE test patch.In February 1998 lightsheer was approved by Food and Drug Administration (FDA)
Skin Resurfacing with RF
If aging,acne,or to much time in the sun has left your face with blotches,scars,wrincles,or lines skin resurfacing may help your skin look younger and healthier.At The Body Clinic we are using EndyMed technology to improve your skin's texture and tone to fight fine line and wrinkles.
Cost: $400 full face.
SkinCeuticals Chemical peel 
Cost: $120
Chemical peel are safe and effective customized treatment using peel solution that causes skinto exfoliate and shed resulting in a renewed appearance suvh as fine lines and wrinkles blemishes an even tone and discolouration.
Skin tightening Face and Body
EndyMed's radio frequency energy reactivates the skin' natural collagen production in results tighter lifted contoured skin on face and body.
Cost
20 min per facial area (eg.eyes or cheeks or neck)$100
45 min per body area (eg,abdomen or upper arm)$100
Microneedling CIT
Microneedling Collagen induction therapy is a procedure that helps to improve the look of scars,wrinkles, and overall texture of the skin.
Cost: full face and neck $295
Celluma acne Led Treatment.
Heal Damaged Skin and Refresh Your Youthful Glow with Celluma FDA cleared LED Light Therapy!
Cost full face $379 for 12 treatments.
The Body Clinic Day Spa
1200 Vanier Drive Unit # 2
Mississauga L5H 4C7
Tel: 905 2712980
Please note our business hours are Monday from 3:00 to 7:30
Tuesday to Friday from 9:00 to 6:00  Saturday 9:00 to 3:00.
Winner of Top Choice Awards & Consumer Choice Awards for Top Beauty Spa 2018 in Mississauga