MedSPA treatments
Laser Genesis Facial full face Rejuvenation
Cost $250
Laser Acne Therapy reduces surface bacteria gets into the  root of the pore to kill bacteria.
This treatment is ideal for treating active acne and pustules.Add on to custom facial Cheeks only $150
Laser Redness Therapy diffuses redness/ rosacea resulting in brighter even skin.Add on to custom facial Cheeks only $150
Hydrafacial Md
Non invasive multi step facial that combines hydradermabrasion Award winning procedure that cleanses exfoliates extracts and hydrates using Vortex fusion to induce antioxidants restoring youthful healthy skin.
Cost:
HydraFacial  Silver  Cost  $150
HydraFacial   Gold  Cost  $195
HydraFacial Platinum Cost  $245
DermaPlaning Cost  $120
DermaPlaning facial $170
Dermaplaning is a highly effective procedure for removing the outermost layer of dead skin cells and the layer of vellus hair, or 'peach fuzz'. The method of controlled 'scraping' is safely performed using a sterile disposable surgical blade. Dermaplaning helps revitalize the skin through a unique exfoliation process which will leave your skin glowing and seriously smooth.
OxyGeneo® 3-in-1 Super Facial    Cost $150
 Exfoliate, Infuse and Oxygenate your way to gorgeous skin getting OxyGeneo treatments Concerns treated by Oxygeneo facial wrinkles pigmented skin redness,large pores, dull dry complexion breakouts and and aging skin.
Three step approach 
1. Exfoliate. The Oxypod tablet exfoliates  the upper skin layer to remove dead cells, smooth and renew your skin.
2. Infuse. Active ingredient for rejuvenation anti-aging skin brightening balancing and texture improvement.
3.Oxygenate Oxygeneo triggers the natural process of oxygenation from within, resulting in smoother, revitalized skin.
The increase in oxygen on the skin surface contributes to a younger and healthier-looking
At The Body clinic we offer 5 unique Oxygeneo 3in1 super facials targeting specific skin needs..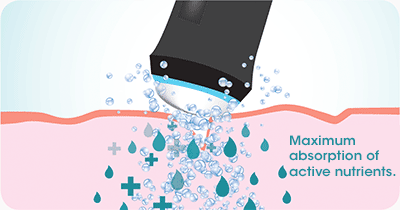 DermalinFusion  Cost $140
Our DermalinFusion treatment is a deep-cleansing, hydrating, and balancing brightening customized treatment that is tailored towards your skincare concerns and aesthetic goals. DermalinFusion is a patented, non-invasive, 3-in-1 treatment that simultaneously exfoliates, extracts and infuses skin with condition-specific serums for an all-inclusive treatment in one step. It is the first and only treatment of its kind, where serum is injected deep into the skin at just the right time of exfoliation. DermalinFusion provides immediate and long-lasting results for all skin types – with no downtime.
Laser Hair Reduction
The Body Clinic Day Spa offers Light Sheer Laser Hair reduction for Men and Women. Consultation which includes FREE test patch.In February 1998 lightsheer was approved by Food and Drug Administration (FDA)
Skin Resurfacing with RF  Cost $400
If aging,acne,or to much time in the sun has left your face with blotches,scars,wrinkles,or lines skin resurfacing may help your skin look younger and healthier.At The Body Clinic we are using EndyMed technology to improve your skin's texture and tone to fight fine line and wrinkles.
.
SkinCeuticals Chemical peel Cost $120
We offer chemicals peels for all skin types. Chemical peels are solutions that remove layers of dead skin cells from the skin's surface and stimulate skin regeneration to reveal glowing and youthful skin. Peels can help unclog pores, treat acne, decrease sun damage, fine lines, and wrinkles and pigment irregularities to reveal healthy, glowing, smooth and soft skin.
Skin tightening Face 
EndyMed a temperature-controlled radio frequency (RF) skin smoothing tightening contouring system for face.Treats a variety of conditions including skin laxity, crepe-like appearance on eyes cheeks jawline neck.Zero downtime.
20 min per facial area (eg.eyes or cheeks or neck)
Cost $100
45 min per body area (eg,abdomen or upper arm)
Cost  $100   Packages are available.
.
Microneedling CIT   Cost $295 face and neck 
Collagen Induction (for face and body)
Collagen Induction is a micro-needling treatment that stimulates the production of collagen in the skin. The treatment enhances the production of collagen, can reverse the signs of sun damage, improve the appearance of acne scars, fade stretch marks and hyperpigmentation, and lessen fine lines and wrinkles. Collagen Induction utilizes precisely micro needles in a small cartridge to create invisible, vertical, micro perforations into the top layers of the skin. As a result, the skin shifts its natural repair mechanism starts producing collagen and elastin.
The Body Clinic Day Spa
1200 Vanier Drive Unit # 2
Mississauga L5H 4C7
Tel: 905 2712980
Please note our business hours are Monday from 3:00 to 7:30
Tuesday to Friday from 9:00 to 6:00  Saturday 9:00 to 3:00.
Winner of Top Choice Awards & Consumer Choice Awards for Top Beauty Spa 2018  2019 & 2020 in Mississauga